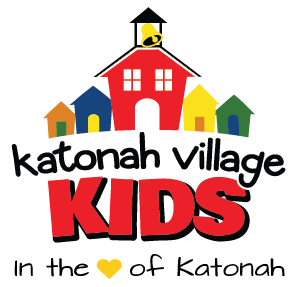 Our approach
Connections for the whole child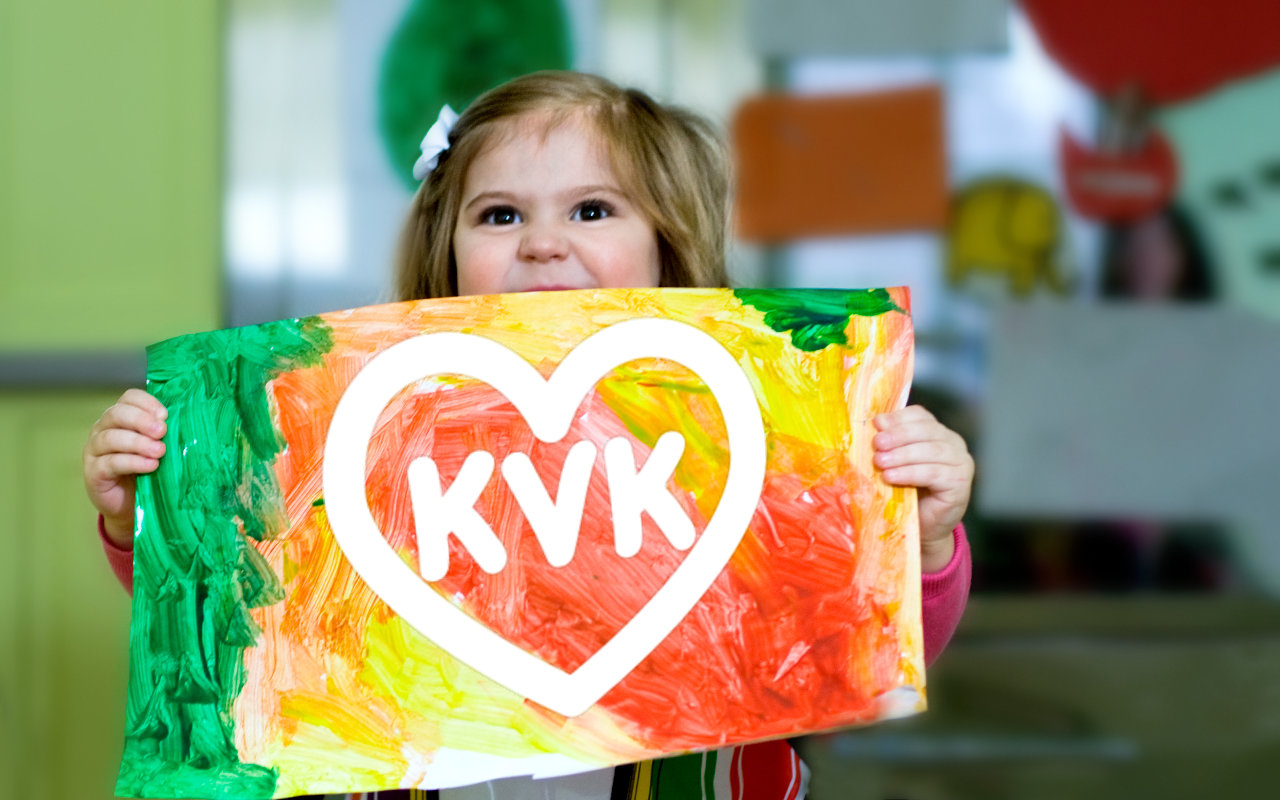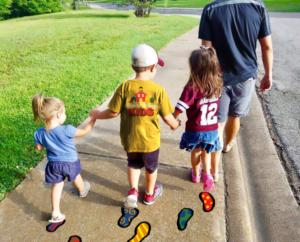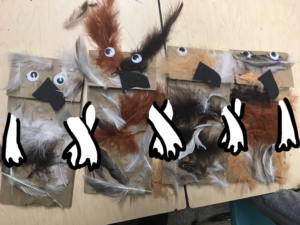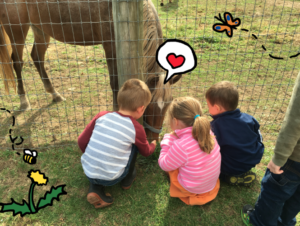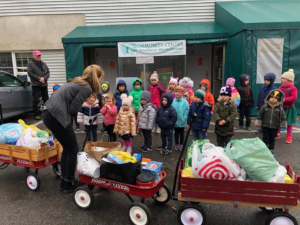 The connections we have with our students, families and our community run deep.
Connections are the foundation of our progressive, process-oriented approach to early childhood education, where children are encouraged to do the work of children... play!
Our goals are centered around helping our young students feel powerful within a community. We build strong connections with our students and their families every day.
We connect with every child's interests and adapt our days around what the students love, helping each child develop confidence and a love of learning to advance to their next stage with curiosity and enthusiasm.  
Our approach to early learning gives a balance to child-directed and teacher-guided activities. Children learn by doing; moving from concrete, hands-on experiences to more abstract concepts. 
We have strong, active ties to the surrounding community to help KVK students gain a strong connection of belonging and purpose within Katonah's distinctive, engaging and creative community.
And, above all, we connect with a child's love of play.
Play-based curriculum
Powerful play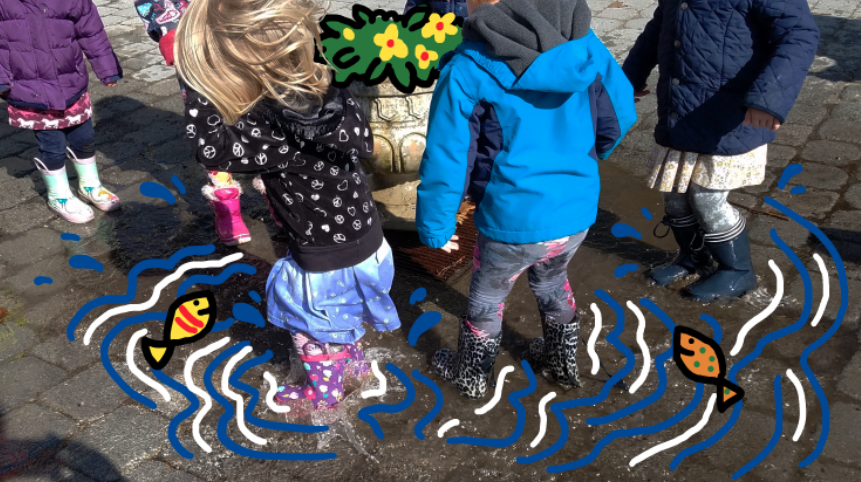 Play is fundamental to learning. It fosters social, emotional and intellectual growth every child needs to develop into kind, independent and brave problem solvers. Our intentional, play-based curriculum is great fun for the children and fosters an inner growth that is powerful.
An essential place to play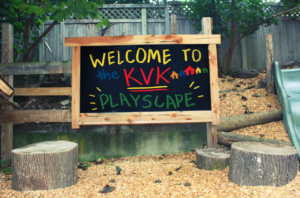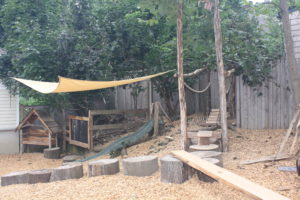 We owe tremendous gratitude to the KVK community for their support and recent investment in our playscape.
Our playscape is so much more than an early childhood playground. It is an essential classroom for our students to explore, discover and grow.
The natural, sculptural design of our new playscape is one-of-a-kind in beauty and engagement. It captures imaginations, fosters social and emotional connections, builds strength and confidence, and is essential to balance and growth.
Visit our playscape
Curriculum Spotlight
Author Studies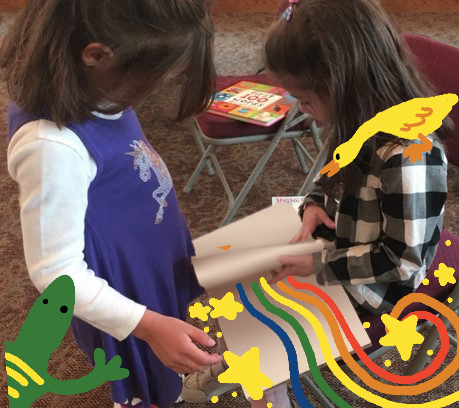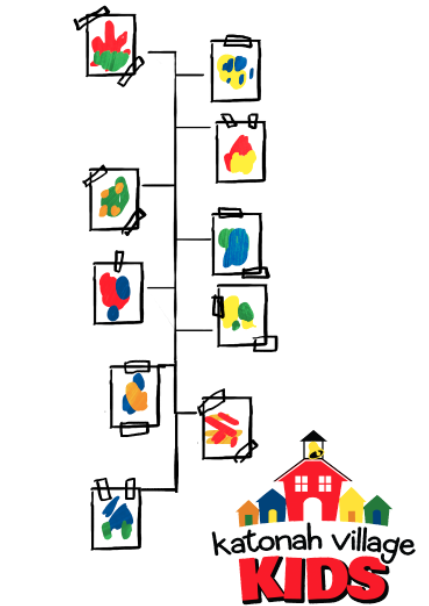 We introduce our favorite authors throughout the KVK program. We think deeply and carefully when choosing the authors we will introduce to the children. Our goal is to help them grow by exploring powerful messages of optimism and kindness while connecting with bright, bold and playful artwork. We want them to love themselves and love the world. We want them to feel great about who they are.
As a shining example, we love to study Todd Parr as a community every September.
Todd Parr has written scores of much-loved books for children, such as The I Love You Book, The Earth Book, and The Thankful Book. His books, with their combination of gentle narratives and bold illustrations, never fail to help us make strong connections with each child from their very first day at KVK.
Like Todd Parr, we want each child to know that they are special and important just by being who they are. Maybe that's why so many KVK students, teachers, and families love Todd Parr.
To learn more:
Community
We are at the  of Katonah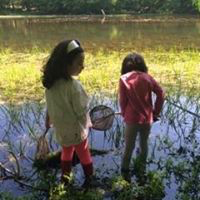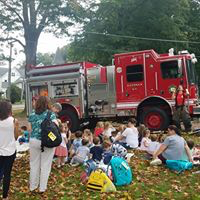 We have strong, active ties to Katonah Village. We engage our community with thoughtful field trips and giving activities.
We have a strong connection with the Katonah Village Library, which we visit often. They support our literacy program, our thoughtful author studies and host our very own KVK gallery opening when our students' art takes center stage.
We also visit and learn from wonderful partners, like:
Muscoot Farm
The Katonah Fire Department
Westmoreland Sanctuary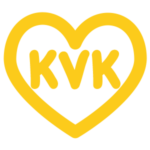 A giving culture
Connecting confidence to kindness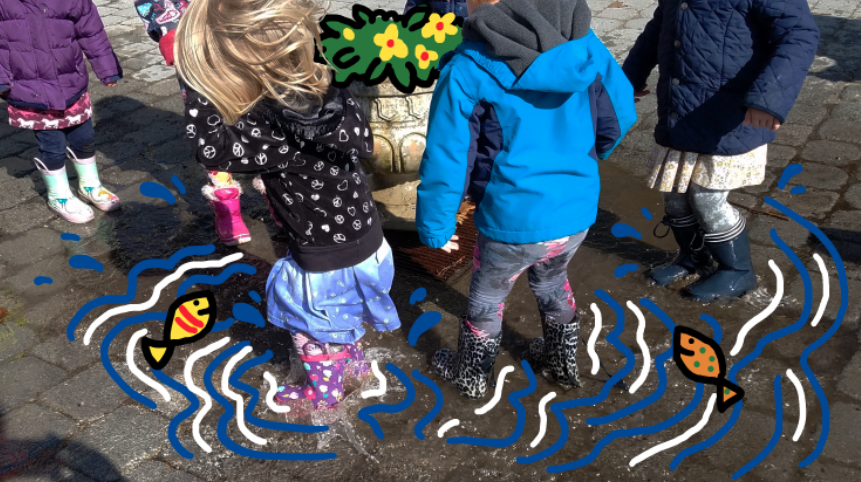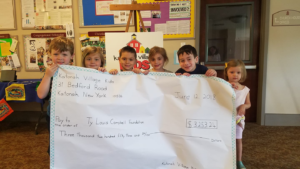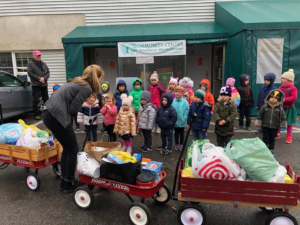 All year round, we focus on giving and kindness. All KVK students experience how wonderful it is to not only be part of a supportive community but to have a lot of fun giving back to it.
This helps each child develop deep connections and feel powerful within their community. 
KVK beneficiaries:
Ty Louis Campbell Foundation
Muddy Puddles Project
The Katonah/Bedford Hills Ambulance Corps
The Community Center of Northern Westchester
The pediatric ward of Northern Westchester Hospital
Guiding Eyes for the Blind
Muscular Dystrophy Hop-a-thon
The Christmas Dinner at St. Mary's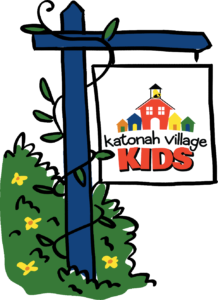 Katonah Village Kids
31 Bedford Road
Katonah, NY 10536
914 232 5903

Schedule your tour